On July 20, Junior Achievement of Hawaii Island will honor its 2023 JA Business Hall of Fame inductee, Sidney Fuke, former Planning Director for the County of Hawaii. The organization will also honor Irene Nagao with its Distinguished Supporter award.
Fuke has lived his entire life in Hawaii. He was born and raised in Hilo and is a proud graduate of Hilo High School and the University of Hawaii at Manoa.
After receiving his Masters of Urban and Regional Planning from the University of Illinois, he started A 13-year career at the County of Hawaii as a Planner. He then worked his way up to Deputy Planning Director then Planning Director serving in the head role for eight years. Since 1985 he has served as a private land use consultant.
Fuke takes great joy and pride in his community service and involvement. He is a member of the Japanese Chamber Commerce and Industry, former Board Member of Hospice of Hilo, Honpa Hongwanji Hilo Betsuin Kyodan, Hawaii Health System, Na Leo Hawaii, County of Hawaii Liquor Commission and is the current Chair of the County of Hawaii Liquor Adjudication Board and member of the State Office of Disciplinary Counsel.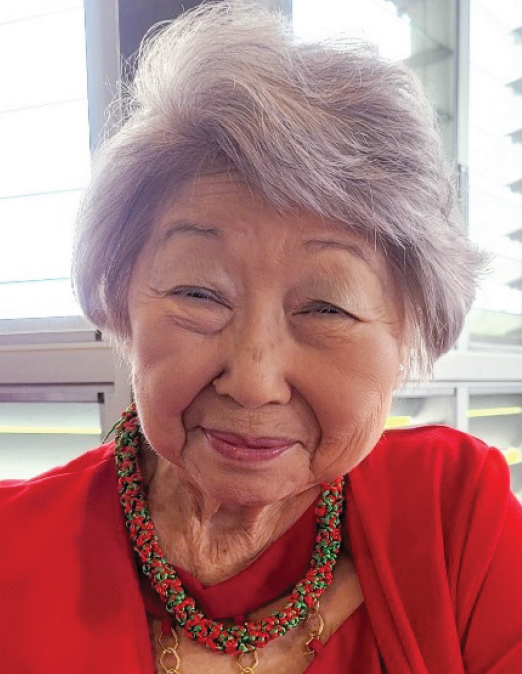 Irene Nagao was born in Honolulu and graduated from the Honolulu Business College majoring in Accounting. Nagao worked at Big Island Toyota then JCPenney for 23 years.
Nagao has touched many young lives over the years with her volunteer efforts. She has been actively involved with JAHI serving on the Board of Directors for over 25 years. She was an active volunteer in the Business Education Partnership and she headed the education committees for both the Hawaii Island Chamber of Commerce as well as the Japanese Chamber of Commerce and Industry.
Nagao also assisted in rehabilitation efforts serving on the Friends of the Big Island Drug Court for 17 years while also working closely with the Prosecuting Attorney's Office on their programs for reintegration of incarcerated people. Nagao formed STARS (Surviving to Thriving: Advocacy, Resources and Support), a support group for families of homicide victims.
Nagao balances her life by being involved in other programs like the Zonta Club of Hilo for 44 years, Rotary Club of Hilo Bay and the Red Hat Society "Ula La" Chapter. She has been awarded the coveted Athena Business Woman of the Year (1990); Hawaii County Outstanding Female Senior (2008); Hawaii Island Going Home Consortium Recognition (2015) and the Zonta Club of Hilo Rose Award of Excellence (2018).
Past Hawaii Island recipients of the prestigious JA Business Hall of Fame award include Bobby Fujimoto of HPM Building Supply (1990), Allan Ikawa of Big Island Candies (1995), Tony Taniguchi (1998) and Barry Taniguchi (2010) of KTA Super Stores, Monty Richards of Kahua Ranch (2009), Ric Maiava and Debbie Ching-Maiava of Ponds and Ken's House of Pancakes (2012), Sharon Scheele (2022) and many more pillars of Hawaii Island's business community.
This year's Business Hall of Fame dinner and reception to honor Fuke and Nagao is slated for 5:30 p.m. Thursday, July 20 at The Event Center at The Arc of Hilo. [THIS EVENT IS SOLD OUT. THANK YOU FOR EVERYONE'S SUPPORT. If you would like to make a donation to the auction, please conact rhayashi@ronnelle.com.]
Proceeds from the event support JAHI's financial literacy and entrepreneurship programs, delivered to more than 4,000 kindergarten through 12th grade students on the island annually.