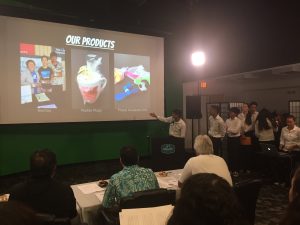 Please join us for two great events at the end of our JA high school Company Program 2018 season:
ANNUAL REPORT PRESENTATIONS –Tuesday, January 15, 2019 from 6:00-8:00 PM at Na Leo TV, 91 Mohouli St.  – During this time each company's officers will present their company results and learnings. Seating is limited. If you are a family member of an achiever, after your student's company has presented please make your seat available for family members of other companies. No charge.
FUTURE UNLIMITED BANQUET – Tuesday, January 29, 2019 from 6:00 to 8:30 PM at Sangha Hall – The Future Unlimited Banquet is the fantastic conclusion to our 15-week JA high school Company Program. In addition to the delicious buffet dinner catered by KTA Super Stores,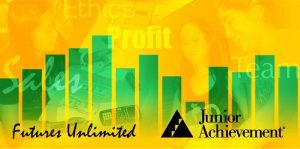 attendees will also enjoy an inspiring key-note speech (speaker to be announced) and of course the recognition of the outstanding effort of the individuals employees, officers and advisors, as well as the incredible results of our four JA high school companies. Parents and supporters of these young entrepreneurs are invited and encouraged to attend.Student and Advisor participant attendance is paid for by their sponsoring company. Cost for family and supporters is $16.00 when pre-paid by 1/15/2019 (using online link), or you can pay $20.00 (cash or check only) at the door.