THIS EVENT HAS BEEN POSTPONED DUE TO COVID-19.
We will communicate the new date when available. Mahalo.
Join us in honoring this year's Big Island inductee to the
Junior Achievement of Hawaii's Business Hall of Fame
Mike Fujimoto of HPM Building Supply
along with JA of Hawaii Island's Distinguished Supporter Award Recipients
Jackie Deluz Watanabe of Big Island Toyota
& Susan Labrenz
4/25 DATE HAS BEEN CANCELLED
Nani Mau Gardens
Featuring a Delicious Prime Rib Buffet
Tickets are $100 or $800 for a Reserved Table of Eight.
Please complete the enclosed RSVP form and return it by April 10th.
For more information please call 989-5788 or email scheele4ihrc@yahoo.com. Your support of this event will assist Junior Achievement of Hawaii Island to continue to provide financial literacy programs to nearly 4,000 K-12 students annually. Ninety percent of funds raised stay on-island and go directly to pay for classroom materials and program support.
---
About this year's remarkable award recipients…
Mike Fujimoto is the Executive Chairman of HPM Building Supply and the fourth generation of the Fujimoto family to lead the 99-year-old company. Mike has dedicated the last 44 years to HPM and stewarded the company through a period of significant growth and modernization. Under his leadership, HPM expanded from three Big Island locations to eight locations across Hawaii Island, Kauai and Oahu. Today, HPM is more than 300 employees strong and is a 100 percent employee-owned company.
Mike cares deeply about our community and has served in chair and director positions with for-profit and charity organizations for decades. Mike, along with several others from our Hilo business community, was instrumental in the formation of Junior Achievement on Hawaii Island more than 40 years ago. He served on the Junior Achievement of Hawaii Island Board of Directors for 24 years and was bestowed Emeritus status in 2002.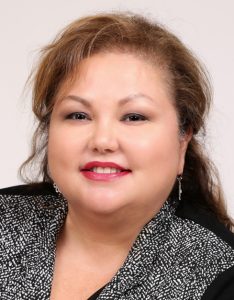 Behind the sweet smile, Jackie De Luz, is all business. She is the President of Big Island Toyota and De Luz Chevrolet, an automotive dealership with three locations on Hawaii Island. Jackie feels strongly about building financial literacy within our youth, as evidenced by her continued support of Junior Achievement of Hawaii Island. Jackie started volunteering in our middle school program more than 20 years ago and also taught the JA Elementary program for her daughter Grace's classes from kindergarten through 6th grade. Big Island Toyota has sponsored JA high school Company Program teams since 1995. Jackie has been a lead advisor of those teams throughout, and both of her daughters also have become JA volunteers.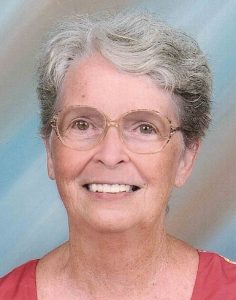 Susan Labrenz has been a long-time treasure for Junior Achievement of Hawaii Island. Her passion and commitment to help achieve the mission and purposes of the program is evident through her twenty plus years of service as District Manager. No one loves Junior Achievement more than Susan. Even in retirement, without prompting, she continues presenting programs in the classroom to our keiki, urges students to participate in our high school program and helps to recruit volunteers. JA of Hawaii Island could not have grown and impacted so many students without Susan.
---
Hawaii Island JA Business Hall of Fame Laureates
Robert M. Fujimoto, HPM Building Supply, 1990
Allan K. Ikawa, Big Island Candies, 1995
Jack Miyashiro, Jack's Tours of Hilo, 1997
Tony Taniguchi, KTA Super Stores, 1998
Edward T. Fukuda Kandi's Drive Inn, 2001
Richard S. Miyashiro, Café 100, 2002
David S. De Luz, Sr., David S. De Luz, Sr. Enterprises, 2004
Harold Tanouye, Green Point Nurseries, 2007
Richard Ha, Hamakua Springs Country Farms, 2008
Herbert Monty Richards Jr. Kahua Ranch, 2009
Barry K. Taniguchi, KTA Super Stores, 2010
Richard Henderson Entrepreneur & former State Senator, 2011
Ric Maiava & Debra Ching-Maiava, Restaurateurs, 2012
Russell Oda, Architect, 2013
Wayne & Guy Kamitaki, Lynn Ushijima, and Paul Mizoguchi, HouseMart, 2014
Brian Kitagawa, I. Kitagawa & Company, 2015
Mike Tokunaga & Peggy Konanui-Tokunaga, S. Tokunaga Store, 2016
Sig Zane & Nalani Kanakaole, Sig Zane Designs, 2017
Sharon Scheele, Inoue*Hawaii Realty, 2019
JA of Hawaii Island's Distinguished Supporter Award Recipients
Art Taniguchi, 2019